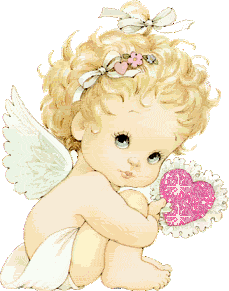 This memorial website was created in the memory of our Precious Princess,

Emily Grace Gutreuter
Emily Grace was born in Indianapolis, Indiana on March 7, 2003 & passed away in Madison, Wisconsin on October 15, 2005, at the age of 2 1/2. Her dates were way too short, but her dash (-) was filled with so very much...

We drove up to Ma
dison,
Wisconsin to
go to our niece's 3rd birthday party, which was scheduled for Saturday, October 15th
. We arrived very, very late on Thursday night, October 13th & the next day, October 14th, we spent the day with Aunts, Uncles, Cousins, Gramma & Grampa at the zoo. It was a beautiful fall day, spent together with the ones we love. Gramma, as always, took tons of pictures ~ a habit that we always found reason to tease her about, but now, couldn't be more thankful for!!!

When we got back to Gramma's house after the zoo, Emily seemed to be declining with her cough. No doubt she was tired, after a fun, but long day walking around in the sunshine. She played outside for just a little bit with her brothers & cousin Zachary. When she came inside, she immediately came to me & wanted to nurse. I, of course, complied, as I knew that she was not feeling well.

Just about 7pm, as we were getting ready to leave Gramma's & drive out to Beth & Beetle's house where we were staying, I took Emily's temperature, and remember distinctly that she had a low-grade fever of 100.7 ~ not very alarming, considering that she had woken up that morning with a croup cough & cold-like symptoms. Katie Joy, her little sister, had the exact same symptoms.


Once we got back to B & B's house, we got the girls in their jammies & snuggled up. Just before 9pm, I gave both Emily & Katie 1 teaspoon of an OTC cold medicine ~ Triaminic Cough & Fever. Beth & I had just gone out to Walgreen's to buy it. I remember that when we gave Emily her dose, she coughed in the middle of swallowing it & spit a little back out. We did not give her more, but Brian & I just moaned as we both absolutely

HATED

the "barky" sound of her cough. After that, we kissed Emily goodnight & we tucked her into her cousin Olivia's bed, as they both had BEGGED to sleep together that night & were very happy to have their wish granted.
Uncle "Beetle" went into Olivia's bedroom & sat down to read a story to both of the girls. Brian went in to kiss Emily again & he recalls that when he kissed her, saying "Goodnight Emi, I love you!", that she just seemed kind of "dazed". He says that struck him as pretty odd.
Emily Grace was a VERY healthy little girl. Like most toddlers, the most she ever battled was a common ear infection or the Roseola Virus.

On Saturday morning, October 15th, Beth & I got up early to go on our planned run together. As we were walking out the door to leave, we both contemplated going to check on the girls, but decided against it, because if the hardwood floors creaked, then they'd wake up & we wouldn't be able to go running. Everyone else was still asleep, as it was only 6am on Saturday morning. Beth & I ran a couple of miles & when we got back home, we immediately came in to check on the kids.


Beth heard Olivia cry out for her & so she scurried in to get Olivia, so that Emily wouldn't be disturbed. I was just a few steps behind Beth, walking into check on Emily, re-cover her with her blankie & of course, give her a kiss.


As I always did, I went to brush her beautiful curly hair off of her
warm
&
sweaty face. Emily was a tummy sleeper from day one, so when I went to sweep her hair away from her face and didn't feel the side of her nose/mouth, I figured that she just got lost under her beautiful reddish curls and that her face must just be pointed in the opposite direction. Without any cause for concern, I went to brush her hair from the other side, but as soon as I realized that I could not feel her nose or mouth on the other side of her face, panic set in. It only took a second to know, deep in my gut, that something was terribly wrong. I
immediately went to pick her up
, only to find that her face was buried in the pillow. Thanks to her cold, her nose "peeled away" from the pillow as I lifted her.
I grabbed her in my arms to discover that she was very, very heavy, unresponsive and stiff. Effortlessly, I screamed out at the top of my lungs for Brian to come up from the basement, crying


"OH MY GOD ~ NO! BRIAN! COME QUICK!!! SOMETHING IS WRONG WITH EMILY!!!"
Brian

FLEW

up the basement stairs, the second that he heard me. He had actually been awake in bed the entire time that Beth & I were out running, and as he lay in bed, he had actually been praying, asking God to heal our daughters, because we were not at home, close to their Pediatricians.

Without hesitation, Beth called 911 and handed the phone to Brian. The dispatcher tried to talk Brian through CPR, but unfortunately, Emily had been gone way too long. Her jaw was open just a tiny bit, but it was locked. She was cool to the touch and there was no life left in her.
It was the most horrible nightmare that we have ever had to face! I will never forget, as long as I live, when we had Emily laying on the kitchen table, as Daddy was on the phone with 911, I was screaming out to God, praying, pleading, begging & crying for Him to

DO SOMETHING!!!!



In that very moment, as we began to realize the very thing that every parent only has nightmares about, I sensed a strange but calm whisper in my ear. It wasn't audible, but it was most definitely real, nonetheless. At a time like that, to be able to hear

ANYTHING,

let alone to be able to discern that it was a voice of "comfort", leaves no doubt in our minds that it was the voice of God. The very thing that I heard whispered into my ear, as I was screaming for God to

MOVE

on our behalf, was this ~ a very familar Scripture to both Brian & me ~ John 10:10

"...The thief comes to steal, kill and destroy. I come that you might have LIFE, and life ABUNDANT!"

Again, to be able to discern any voice during the most panicked moments of my life was odd enough, but that is how I knew that it was God. So clear. So strong. But when I heard that verse, in my heart, I truly believed that God was assuring me that He would perform a miracle ~ that Emily's death wouldn't be the last word; that He would bring life back into her precious little body, as a testament of His great love & power!

Little did I imagine that the meaning of this Scripture, for me, would be something that I would wrestle with for years to come.

So much about that fateful Saturday morning is fuzzy in my head,. Some things, of course, I will NEVER forget. But many things are a mere blur. I was taken, by ambulance, to the ER, as I was having a hard time breathing ~ no doubt a panic attack. I remember that we took Katie Joy, then 18 mos. old, to the hospital to be examined, b/c we had no idea what caused Emily's death, and since they had the same virus (croup cough), what if Katie succumbed to the same fate that Emi did?

The Doctors agreed to keep Katie overnight for observation,. We stayed with her ~ of course, didn't sleep a wink ~ on the pull-out couch in the Pediatric wing.

We had to drive back home to Indianapolis the next day. All I can remember is that I cried the entire 7 hr. drive home and that taking Emily's car seat out of our van, so that Gramma could ride with us, was NOT RIGHT! We came to Wisconsin with 4 children and we should've been driving home with all 4 children!!!!

When we returned home, it was overwhelming. Our friends from church had gathered @ our home and were lined up in our living room (50 + people) to greet us as we walked thru our door. I collapsed onto the floor just a few feet into our front door.

We do thank God for the amazing friends & family that He surrounded us with, in the days, weeks and months that followed Emily's death. I can't even begin to describe the ways in which we were loved, surrounded and ultimately, carried through our deepest time of grief...

Click here to see Emily Grace Gutreuter's

Family Tree
| | |
| --- | --- |
| Tributes and Condolences | |

RAK


Bobbie Westbrook came in to our office today with drinks for everyone and said "you've been RAK'd" and she laid down a piece of paper. As we all read the paper we realized we wanted to the same thing in Emily's honor. I took cookies down... Continue >>

Deepest condolences


Dear Wen and Brian
Even though we just met at Elite Academy I felt a huge connection! Thank you for sharing with me this web site what an incredible gift you have given so many by sharing your precious Emily Grace with so many! I wil... Continue >>

What a Beautiful Girl


Hi Brian and Wen Today I received an email from my brother Dennis about you and your little Emily Grace. What a beautiful sweet girl. How thankful to know that she is in the arms of Jesus. Thank you for sharing her life and this site with us... Continue >>

Thinking of you


Dear Brian n Wen You & your family has really been on my heart this week. I pray God is comforting all of you in a special way.... We wish we could have met Emi. I feel like I have through her pcitures and your loving words. But we will meet he... Continue >>

Thinking of her today 10/15/09


I am also thinking and praying for you Wen and Brian. Love you guys!

Joy Read >>
a prayer of your angel Read >>
Playing Today Read >>
Remembering you today Read >>
your BIRTHDAY is comming SOON! Read >>
the NEW YEAR! Read >>
MARY, Mother of GOD Read >>
Every Day Is A Blessing Read >>
if i could take your place Read >>
happy THANKSgiving! Read >>
| | |
| --- | --- |
| Her legacy | |

Thanksgiving Day - 11/22/07




Boy, what a mixed bag of emotions this day brings for me, personally, but also, no doubt, to my husband and probably (as best as kids can identify tough emotions, beyond happiness, anger or frustration) to my older kids as well...



Yesterday, my physical pain is at an all-time high. The epidural that I got 3 weeks ago helped for just about that - 3 weeks. Truthfully, it was hard to assess whether or not it was really helping, b/c I've still been battling, big-time, my daily chronic headaches. But in the past 5 or 6 days, the pain in my neck & shoulders has returned - with a VENGEANCE! - and now it's easy to see that I actually WAS experiencing some relief from the epidural, despite the intense daily pain in my head...Because of this returning pain, the Doctor has scheduled me for a repeat epidural on 12/5/07. Typically, these types of epidurals (cervical, in my case) are only to be done, max,

3-4 times per YEAR

- but his Nurse told me yesterday that perhaps this 2nd one will be the one that lasts? I can only hope!!!!



As it probably is no surprise, I find that when my physical pain is at it's peak, my emotional stability is much more vulnerable to dipping way down. Last night was evidence of that. As I begged God for MERCY in the form of pain relief, it felt as though my entire world - all the pain, all the grief, everything tragic that has happened in our lives - just came CRASHING down upon me all at once. I just sobbed in my sweet husband's arms as we attempted to fall asleep. Finally, after crying my headache to an even more painful point, I let him fall asleep, and I came downstairs to do some journaling and some very candid screaming at God...Boy, I guess it's good that He also keeps some insane hours...The following is quite depressing, but it's truthful in how I was really feeling last night. I know that it's especially gloomy considering that today is Thanksgiving Day, but maybe that's part of the dynamic in why my feelings were as intense as they were last night. I guess in a way, the thought of Thanksgiving almost seems like a mockery in my life, right now...Even though we do have things to be thankful for. Just understand that I'm feeling better this morning, and in no way is this a "cry for help" (other than to God) so after reading this, please don't fear that you have to worry about whether or not I'm going to "snap" or revisit the dark, dark place that I was in, this past July. It's not that at all - it's just real, raw, deep pain that rears it's ugly head at the most inopportune times...that's all...This is my journal entry from last night...the not-so-good, the bad & the definite ugly....





"...With my headache & neck pain at the worst it's been (I've felt like this many times in the recent past, so it wasn't necessarily worse than the worst, but it was definitely equal to the worst I have felt...) I felt like my eyeballs were gonna explode and spew out of my head and onto one of my poor, unfortunate kiddies!!! NO EXAGGERATION!!!! Knowing me, I know it's hard to imagine "Ms. Drama Queen" not being dramatic, but I swear - it's true!!!! :(





When I went to bed last night, my physical pain was so intense, coupled with emotional exhaustion and pain (we've had some very real struggles with both boys in recent weeks) that I just sobbed & sobbed in Bri's arms as we tried to go to sleep. I did a lot of "thinking out loud", trying to process some of what I was feeling in my heart - and I tell you, it wasn't pretty.





No doubt, in the past 2 years of surreal grief, I have felt this way many times, but maybe last night was the 1st time that I ever really could put words to the depth of my pain? The way that it all came out was by my ability to identify with Job, in Job 3:16-26, when he says to God: (Try not to let this depress you - it's just real-live honesty and where I was in my grief last night.) Anyway, Job says to God, starting in verse 16:






"Why was I not hidden in the ground like a stillborn child,




like an infant who never saw the light of day?





There the wicked cease from turmoil,




and there the weary are at rest.





Captives also enjoy their ease;




they no longer hear the slave driver's shout.





The small and the great are there,




and the slave is freed from his master.





Why is light given to those in misery,




and life to the bitter of soul,





To those who long for death that does not come,




who search for it more than for hidden treasure,





Who are filled with gladness




and rejoice when they reach the grave?





Why is life given to a man




whose way is hidden,




whom God has hedged in?





For sighing comes to me instead of food;




my groans pour out like water.





What I feared has come upon me;




what I dreaded has happened to me.





I have no peace, no quietness;




I have no rest, but only turmoil."






I know, I know....heavy thoughts for Thanksgiving Day. It's just that last night, I was wrestling with -- 'God, if this lot in life is what I should be thankful for - constant turmoil and pain, no thank you' - I'd rather just be in Heaven with my Emi Bear.... (ok,ok...and with Jesus too).





I wish this pain upon no other human being. But unfortunately, I know that I am not alone in these feelings of grief. Many have gone before me, walking this path of real & intense pain, many are living it out, directly because of our loss of Emily Grace, right alongside of me, and unfortunately, many have yet to experience such loss in the future, because someone that they love & adore will not live out the full life that they expect them to. I wish that no one else would ever have to know this hurt, but unfortunately, in this life, we can't avoid suffering."





The following Scripture reminds me that my pain won't last forever, and that God actually is doing

something useful

in the midst of my heartache...This is

The Message

translation:





"Keep a cool head. Stay alert. The Devil is poised to pounce, and would like nothing better than to catch you napping. Keep your guard up. You're not the only ones plunged into these hard times. It's the same with Christians all over the world. So keep a firm grip on the faith. The suffering won't last forever. It won't be long before this generous God who has great plans for us in Christ (eternal and glorious plans they are!), will have you put together and on your feet for good. He gets the last word; yes, He does!!

~ 1 Peter 5:8



I guess in some strange way, that brings me a measure of comfort...




2 Very Long & Yet Very Fast Years... 10/15/07




This is just a short entry on this, the 2nd angelversary of Emily Grace's death. I will journal more later, and will include some letters to Emily that each of our family members have written to her, in the last day or so.





For now, I wanted to include a few snippets from a powerful devotion that made its way into my email inbox this morning. The words that follow spoke powerfully, into the deep place of my heart:





"...Much of what He allows in your life is not just for you to accept, but to get you to rise up! God wants you to know how to wield the weapons of warfare, how to take a stand and how to fight.



Women are not meant to be helpless creatures. God has given us a fierceness that is holy and is to be used on behalf of others."



With that, I leave you, for now. I will return later today to share more from my heart, as well as from the hearts of Emily's Daddy, and Emily's big brothers...




October - A Once Ordinary Month Will Never Be The Same... 10/8/07


In just a short 144 hours, 730 days (or 17,520 tear-filled hours) will have passed since we've held our precious, beautiful daughter, Emily Grace. Attempting to describe how our life has panned out since that time would take more space than the world wide web probably has available! Never in a million years could we have imagined that our lives would take such a drastic and tragic turn, just 2 years ago. To be forced to live with such a deep loss and such a huge void in our family is hard enough. But to be forced to live with this loss and face the reality that we will never be given any answers, is simply put, like pouring all of the salt from the Gulf of Mexico into our gaping wounds.

Brian and I know the indescribable pain that results from losing one of our own. But there is this part of me that simply cannot imagine what it must be like for Nick, Dakota and Katie (as much as she can remember about life with Emily). Yes, the loss is different, but what paralyzes me sometimes is the wonderment of what a child must perceive life to mean, after such a sudden and unexpected loss? No doubt that they have thought (and have admitted as much to us) "Am I going to die in my sleep tonight?" "Is Mommy or Daddy going to die today?" "Who's next?" By the time we reach adulthood, we oftentimes are still left searching for and wondering what life is really all about. But as a child, we form our views and opinions of how life works, based on the very limited understanding of our realities. That said, we can only pray and pray and pray some more, that God will be gracious enough to spare our children from forming pessimistic opinions about the life that lies ahead of them. Somehow, as parents, we must have the grace to be able to instill hope and trust into our children. How do we hope and how do we trust in a world that is obviously so uncertain? The only answer to that question lies in the faith that Brian and I stand on as the foundation of our lives – Jesus Christ.

"So we fix our eyes not on what is seen, but on what is unseen. For what is seen is temporary, but what is unseen is eternal." ~ 2 Corinthians 4:18 ~



Trying to sum up the pain that we have felt in the past 2 years oftentimes seems so impossible. Music has always had a way of ministering to me, wherever I'm at in my life. If I share the following lyrics, maybe they will do a better job of communicating. The song is called "Homesick" by Mercy Me, and you can listen to it in it's entirety by clicking the song's link, which is located at the upper right side of this page.

"Help me Lord 'cause I don't understand Your ways. The reason why, I wonder if I'll ever know. But even if You showed me, the hurt would be the same, cause I'm still here, so far away from Home…"





We love you Emily Grace.

^!^

You were and forever will be our Princess – the Original "Girl of Grace"!

Until we get to hold you again in Eternity, we will press on, running the race that lies ahead, and enduring (somehow) until the Finish! I know that your gorgeous face will be waiting to embrace us when we get to the Finish Line!

Until then, Sweet Baby Girl, KEEP SHINING!!!!!

Going Back... 9/4/07


Numbness...Disbelief...Still after 23 months...To be in the place where Emily breathed her last breath...To be face-to-face with her sweet little cousin that she slept next to when she died...To try to be "strong" through it all...To know that I purposely made allowances to "feel my feelings"...At the same time, to acknowledge God's grace over us...It was all still so hard...I fear that the pain & loss & grief will never lift...I fear that my husband & I haven't really grieved "together, as one".

Being back in WI, this past weekend, with family, tucked away at a water park, of all places...a blessing to be with family, with the opportunity to just "be" and have fun...Yet at the same time, it still served as such a piercing & painful reminder that Emi should be here with us. She LOVED to swim - once when Daddy was swimming with her, he said "Emi, are you a fishy?" to which she proudly replied "NO! I'm jus' EMILY!" How we longed to see Emily & Katie splashing & having fun TOGETHER in the water, going down the water slides with Mommy...

As I sit here looking @ her pictures, listening to the songs on her website...sometimes the pain feels brand-new, as if it's the 1st day, all over again...God, please heal our broken hearts. You may never tell us how she died or why You took her Home so early, but @ least comfort us, PLEASE?! Do not let Emily's death be in vain...Use us to minister even in the midst of our pain & grief...There is no restitution for such a great loss, this side of Heaven, but we want to be used for YOUR GLORY!

Thanks God for the grace that You did show us this weekend, even though...Thanks so much for family who loves us and supports us. Thanks for the gift of Gramma & Aunt Julie who gave us the unheard of blessing of time alone with one another, no kids. We are so grateful for even just a 24 hour window of rest and the comfort of knowing that our kids were well-cared for. Thanks, also, for the love & prayers of true friends and those we don't even really know...We did feel Your covering and love over us...Thanks for being a safe God and for providing a safe place to share praise right alongside of pain - two polar opposite emotions that can co-exist in a very real and raw way...God, please give Emily Grace a special hug & kiss from her Mommy & Daddy, today. Take good care of her, please.


HOPE 5/8/07


Hope. A word that until this past weekend, wasn't much more than a 4-letter word to me. It was one that I heard spoken, often - mostly by my husband in the frame of "you don't have it and you really need it" - but until something takes place inside of you, personally, you cannot adopt someone else's hope or someone else's peace. It has to be personal - for you - from God. This past weekend, I had a very unique opportunity to fly to Dallas, TX to attend a weekend "intensive" called Healing is a Choice. A book with that title was written by Stephen Arterburn, Founder of New Life Ministries, and from their book, they have put together a weekend of teachings/small group/big group meetings that is absolutely amazing. For 3 days I was in a safe world. A world where my pain was honored, treated delicately and genuinely appreciated. I was in a world where I was being taught that God has a better and a bigger plan for me. He hurts with me - certainly in the loss of Emily, but also because of everything else that has happened in the course of my life - He knows my hurts - but He also has a plan for me to not be consumed or stuck in my pain. He has a plan to use me as a result of what I've gone through. I learned that while we don't get to pick our "junk" in life, that we do get to pick whether or not we will be available to be used, through it. I learned that the best way to move through healing is to be willing to make real connections and to serve other people. I learned that when you take your eyes off of your terrible circumstances and you put your eyes back on Jesus, that He can do some pretty neat things! :) A real epiphany for me this past weekend was when I realized that I was no longer going to ask God to take away my pain, but rather to USE my pain for His purposes - for His Glory. That was pretty big, to me. I will forever grieve the loss of Emily Grace. She was my flesh and blood. She was ripped from my arms and my breast at a much too early age - as she was still breast feeding, it was a forced weaning that should never have been. But I cannot change what has happened. The only thing that I can do is change what I choose to do with my life from today forward. Today, I choose to live Today, I choose to love Today, I choose to heal Today, I choose to serve God is good. He is faithful - Hope is a wonderful thing! :)
Emily Grace's Photo Album
/%=page.GetMemoryBookLinkForPageBottom()%>